Northstar Pulp & Paper operates within 300,000 square feet of manufacturing space on a fourteen acre campus in Springfield, Massachusetts.  Our capabilities allow us to purchase a diverse base of unprocessed commodities and create a steady stream of premium quality furnish to supply deinking paper mills, corrugated mills, and plastic compounders throughout the world.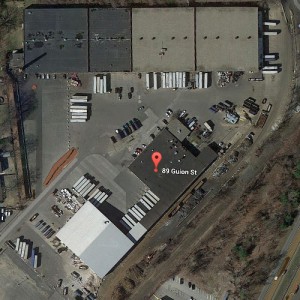 Our operation runs with the single-minded purpose of providing the best possible service to our supplier base.  Everything from the materials that we purchase to the method that we pick up material is determined by the needs of our supplier.  We have a fleet of five roll-off trucks and four tractor trailers that are constantly available to service our suppliers on a moment's notice.  Our plant is structured to accept and process every form of commodities that we may encounter – loose material, baled material, rolls, butt rolls, paper cores, plastic purges, plastic parts, plastic regrind, etc.   We are entirely dedicated to providing an exceptional recycling program to our suppliers.
Our state-of-the-art waste recycling campus, located at 89 & 99 Guion Street in Springfield, MA, was built specifically to cater to the needs of our suppliers.  Strategically located at an intersection of major highways (I-91, I -291, and I-90) and connected to the CSX rail line, Northstar Pulp & Paper is in a prime geographic location to swiftly process the waste streams of organizations throughout the northeast.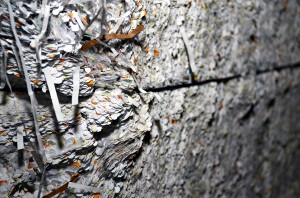 Northstar Pulp & Paper has developed itself into a leader in the recycled paper market of New England.  We have an unparalleled knowledge of deinking waste paper grades that allows us to market our material effectively in all market conditions.  This expertise allows us to provide competitive prices and consistency to our suppliers.
Northstar has had a long tradition within the plastics industry but it wasn't until 2013 that our organization made significant capital investments in the trade.  We now operate two granulating lines and one shredding line to process post-industrial HDPE, LDPE, PP, PS, and PET – whether it's our material or material toll processed on behalf of our customers.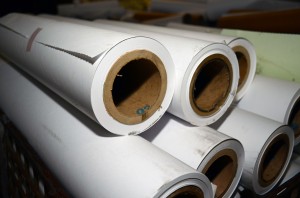 Northstar Disposal has specialized itself to provide exceptional service to the industries of Western Massachusetts.  Our fleet of roll-off trucks, equipped with state-of-the-art GPS technology, provides compactor and open-top service within twenty four hours of notification.
Northstar is an ideal partner for your recycling and trash hauling needs with:
Service as the core value of our organization.  We pick up our supplier's waste within twenty four hours of notification and form our pickup and operations schedules around our supplier's requirements and production schedules.  We adapt to the needs of our suppliers and strive to create the most convenient and efficient recycling program as possible.
Customized recycling programs that are developed for each supplier.  We understand that no two organizations are alike and we cater to their individual needs.  Our versatility in designing our programs allows us to efficiently handle the waste stream of diverse suppliers of every size, industry, and location.
Strong financial standing that allows us to pay our suppliers according to agreed upon terms.  Northstar Pulp & Paper and its' predecessor company, Harry Goodman & Sons, has managed to survive over a century of economic turmoil and fulfill its obligations.
Competitive pricing to generators that is sustainable through our marketing expertise.  Our marketing professionals, many with four decades of experience, are thoroughly knowledgeable in the world of commodities and have relationships with mills throughout the world.