Independent Carton Group- https://independentcartongroup.com/
The Independent Carton Group, an association of independently-owned-and-operated folding carton companies, helps its members provide exceptional products, service, and pricing to their customers through group purchasing, continuity assurance, and various educational and networking programs. What began with a few visionaries talking in an airport lounge in 1982 is now a major force in the packaging industry. The group currently consists of 18 companies in 15 U.S. states and Canada who collectively represent over $800 million in annual sales and 1,448 years of packaging history. Our wealth of programs empowers ICG members to support each other to serve their customers better. The programs are rooted in members' shared values and goals, which all stem from a mutual desire to remain competitive, expand their knowledge base and continue to deliver the same tremendous customer service they've been providing for decades, some for over a century.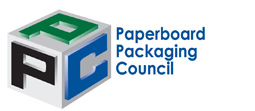 Paperboard Packaging Council – http://www.paperbox.org/
Over the decades, PPC has grown to become the leading trade association serving suppliers and converters of all forms of paperboard packaging. Its guiding principles have always been—and continue to be—to grow, promote, and protect the paperboard packaging industry while providing its members with resources and tools to compete effectively and successfully in the marketplace.

PINE – http://pine.org/
Printing Industries of New England, aka. PINE, is a regional trade association with more than 125 years of service to the Graphic Communications industry providing resources, advocacy, and education to our members. Our membership is composed of printers, mailers, packaging firms, graphic designers, direct mail firms, label printers, finishers, binderies and vocational schools – anyone involved in the production of printed materials.

Institute of Scrap Recycling Industries, Inc. – https://www.isri.org/
ISRI members are manufacturers and processors, brokers and industrial consumers of scrap commodities, including ferrous and nonferrous metals, paper, electronics, rubber, plastics, glass, and textiles. ISRI's associate members include equipment and service providers to the scrap recycling industry. Manufacturers and sellers of equipment and services—such as shredders, balers, cranes, cargo transporters, computer systems, and more—find value in promoting the scrap recycling industry through their membership in ISRI.

The Jimmy Fund – https://www.jimmyfund.org/
The Jimmy Fund solely supports Boston's Dana-Farber Cancer Institute, raising funds for adult and pediatric cancer care and research to improve the chances of survival for cancer patients around the world.
Affiliated Chambers of Commerce of Greater Springfield – http://www.myonlinechamber.com/
The Affiliated Chambers of Commerce of Greater Springfield, Inc. is a business association representing the East of the River 5 Town Chamber (East Longmeadow, Hampden, Longmeadow, Ludlow, and Wilbraham), the city of Springfield, the Professional Women's Chamber and nearly 1,200 businesses of all sizes, industry and profession, providing leadership in creating a healthy economic climate.



Home Builders & Remodelers Association of Massachusetts – http://www.hbrama.com/
The Home Builders & Remodelers Association of Massachusetts (HBRAMA) is a non-profit trade association consisting of over 2000 single and multi-family builders, developers, remodelers, suppliers and other allied professionals to the residential construction industry.